Qué género de música canta Michael Buble
Escrito por Jay Goldsworthy

; última actualización: February 01, 2018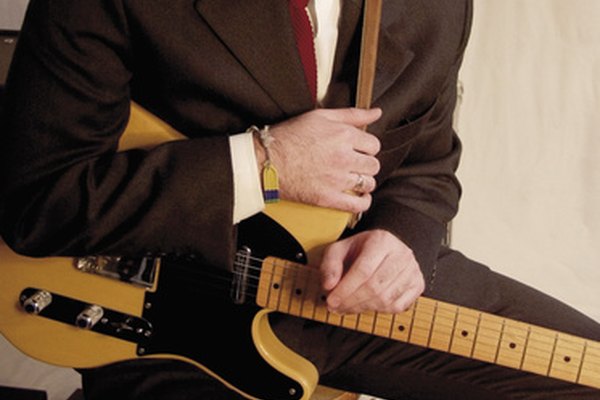 guitar guitarist music musical instrument image by david hughes from Fotolia.com
Nacido en Burnaby, British Columbia, Canadá, en 1975, Michael Buble desarrolló su amor por la música de su abuelo, quien le introdujo en las canciones de la era del swing. Buble es actualmente uno de los cantantes más populares y respetados de la música contemporánea, ya que usa su voz suave para llenar de emoción canciones escritas en varios estilos y géneros.
Swing y Big Band
Buble ha tenido éxito cubriendo swing y grandes clásicos de banda como Peggy Lee "Fever", "Feeling Good" de Nina Simone, "Mack the Knife" de Bobby Darin, y "Así es la vida" de Frank Sinatra.
Estándares
Buble ha sido llamado un artista "retro" por el reavivamiento de tales estándares musicales como "My Funny Valentine", "Call Me Irresponsible" y "Come Fly With Me".
Jazz
El jazz se convirtió en una parte de la voz suave de Buble al interpretar "Me and Mrs. Jones" de Billy Paul y "A Foggy Day In London Town" de Mel Torme.
Pop tradicional
El repertorio de Buble se amplió con la corriente del pop tradicional cuando interpretó canciones de artistas tan diversos como Eric Clapton ("Wonderful Tonight"), Elvis Presley ("Can't Help Falling In Love"), Queen ("Crazy Thing Called Love") y los Beatles ("Can't Buy Me Love").
Pop contemporáneo
Buble ha grabado canciones originales que han tenido éxito en la radio con pop contemporáneo. Su mayor éxito de pop, "Home", fue incluida en su álbum "It's Time", lanzado en 2005. Su segundo hit original, "Everything", apareció en su álbum "Call Me Irresponsible", lanzado en 2007.